Boris Yoffe is...
... a maverick – ranging between cultures (German, Jewish, Russian), subject areas (music, philosophy, religion, science), the sacred and the absurd, conscientious rigor and unforeseeable leaps. But despite the idiosyncrasies of his path, it is clearly marked, lined with cogent essays and exceptional music – most prominently the "Book of Quartets," which has grown almost daily since 1995. Boris Yoffe's music likewise ranges among epochs, artistic directions, and aesthetic systems. Experience with Machaut and Palestrina is manifested as vividly as study of Bruckner, Cage, and Feldman. The single-paged, four-voiced quartets/poems stay firmly within the bounds of European tuning. Succinctly notated, they seem to prove that a music is possible that relinquishes both sound effects and pretensions to political and social relevance without falling into anachronism – an individualistic struggle with aesthetics itself that makes no claims to innovation and at the same time carries with it something liberating – even today.
This site uses Youtube
I agree that with the use, data will be transmitted to Youtube. Note: You can revoke your consent at any time for the future by deleting the youtube_cookie cookie. privacy
Show Video
"Tambourin" (live, 2013)
P. Kopatchinskaja, violin, A. Wiedemann, guitar
---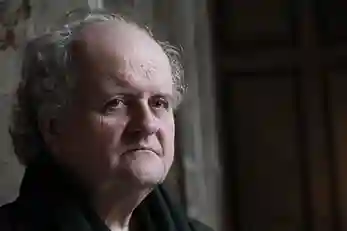 © Universal Edition / Eric Marinitsch
Wolfgang Rihm
"Boris Yoffe studied composition with me and is with certainty one of the most gifted and individualistic phenomena among the composers of his generation. His works are conspicuous for their exceptional concentration. His sense of sound is extraordinary, not in the sense of accommodating our ears, but developing from the lines laid down in the work. That is very rare these days.

Beyond his compositional work, Yoffe is a highly sensitive instrumentalist and a profound theorist."

Wolfgang Rihm, composer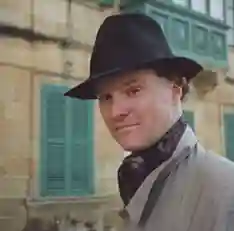 Kolja Lessing
"Boris Yoffe fascinates me as an artistic personality as many-faceted as he is uniquely recognizable: as a composer at once a poet and a magician, tracing with the smallest gestures and forms the secrets of sound; as an essayist, an extraordinarily knowledgeable author of impressive intellectual acuity and self-reliance.

Beyond his sympathetic character and entire lack of vanity, Boris Yoffe has retained an admirable independence from trends and dogmas; nothing is more foreign to him than routine and striving for superficial effects."

Kolja Lessing, Geiger, Pianist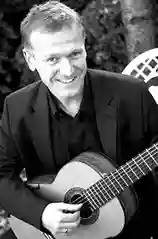 Augustin Wiedemann
"Every time I play it or hear it, the music of Boris Yoffe opens up unfamiliar and fascinating spaces to me. For my own reference, I have christened them 'spaces of possibility.' Even if I play one of Boris's pieces twenty times in a row, the potential to discover new things seems to remain unlimited. That is something I have never experienced with another composer."

The guitarist Augustin Wiedemann often plays the music of Boris Yoffe, to be heard for instance on the CD "Symphony" (Wildner Records, 2012).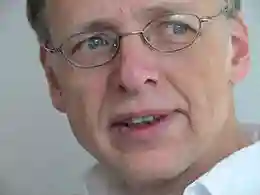 Norbert Fröhlich
"When I think to which extent music and composition can be self-sufficient forms of perception and how vain and feckless are any attempts to describe it in comparison to the experience of direct perception, I would like - instead of going on with theories - to introduce to you the music of Boris Yoffe. Partly just because this music is possible – being created amid us, composed by a human being, by a person daily and hourly involved in reflection of it and at the same time coming to us from another planet. Not like meteor (this is how Lachenmann took 'The Structures' of Boulez) but like Higgs particles of our capability to feel and perceive music. This music surmised how subtly relate the tensions of sound with the world of our experience, turning these tensions into the premise of its existence.
This music makes me exceptionally attentive, discreet, gives me piece, silence… we should not forget that however far the theoretic reflection can take us there is always a chance that some music will sound to express directly with all its complications and contradictions the human essence that can be expressed in this way only."

Norbert Fröhlich teaches music theory in Trossingen. With this quoatation he concluded his keynote at the GMTH's (German association for musictheory) congress in Essen (october 2012).